YouTube is a fabulous source of authentic language for young Spanish learners. Of course, you have to select the videos, and kids also need support to create an effective, positive learning experience. Below are a 5 Spanish YouTube channels with videos you can use successfully with language learners.
Videos are a great way for children to learn Spanish. Check out all our Spanish videos for kids.
You have to choose the videos kids watch from these Spanish YouTube channels. Some of them are too difficult to use easily with Spanish learners. The goal is to expose kids to authentic language, but at the same time keep learning fun and not overwhelm them.
I look for:
Short videos, usually less than 3 minutes long (and often only a minute or so). It is much easier to repeat and support the content if you are working with something short. It is also easier for Spanish learners to pay attention to authentic language for short periods of time.
One central idea. If there is one idea, the video is more likely to have focused,  predictable vocabulary. It will be much easier to understand.
Images that support the language. I try to avoid images that are distracting or that do not add to the meaning.
Some familiar vocabulary to orient kids. Kids can hang on to even a few familiar key words.
Clear audio. The Spanish in these videos is sometimes fast, but it is clear. Avoid too much background music or noise that makes it hard to hear the words.
Videos for Spanish Learners
Even selecting videos carefully, you may find that the channels featured below overwhelm your language learners. If that is the case, try videos created for Spanish learners instead.
Spanish Playground YouTube Channel
The Spanish Playground YouTube Channel has several playlists of videos for Spanish learners. These videos meet all the criteria I mentioned above. In addition, the native speakers speak more slowly and the videos are designed to be comprehensible.
Spanish Video Series Buena Gente
The Spanish video series Buena Gente tells a story in 6 short episodes. There is lots of visual support for the language, and there are listening comprehension questions and transcripts available.
Kids Learn Spanish Habla Videos
Native speakers use a YouTuber style to talk about common objects with high-frequency vocabulary. The videos are fun and funny! Watch the Kids Learn Spanish Habla videos.
Spanish Words Kids Love
The Spanish Words Kids Love videos use simple patterned sentences to teach vocabulary related to themes like clothing, body parts, fruits, vegetables and more.
Spanish YouTube Channels for Kids
Semillitas TV on YouTube
Semillitas TV  is a Spanish YouTube channel with videos of activities, songs, crafts, and even coloring. There are series like ¿Qué puedes encontrar en el closet?, Figuras en las nubes, Aprende las profesiones and Pinta con Semillita that work well with Spanish learners. The speech is fast, but clear, and the videos are very focused.
Leoncito Alado Spanish YouTube Channel
Leoncito Alado is a Spanish YouTube channel for kids. It has has clear, slow songs for little children.
A Tiempo Preescolar Spanish YouTube Channels for Kids
A Tiempo Preescolar is a division of the Chilean TV Studio A Tiempo. They have lots of cartoons and songs you can use with kids. In particular, I like Serie de animación La Tortuga Taruga, and Serie Uno, dos, tres a jugar.
Cantoalegre on YouTube
Cantoalegre has different types of videos on their Spanish YouTube channel. Some are of performances, but the ones I like best for kids learning Spanish are fun music videos with the lyrics on the screen.  Cantoalegre has additional videos on Vimeo.
Spanish YouTube Channel Once Niños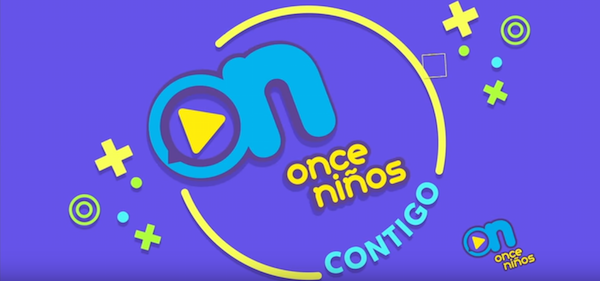 Once niños has programs from Canal Once, a Mexican educational television network owned by Instituto Politecnico Nacional.
Once niños has several playlists that work with children learning Spanish at a variety of ages. Take a look at Monstrurario where kids create a monster by describing different parts.
There is also a playlist called Los cuentos más pequeños del mundo. The stories are only about 1:25 long, but are fairly dense linguistically, so they are not for very beginners. The playlist called Una vez soñé has videos where kids describe their dreams. The videos have the kids talking and images have been added.
YouTube for Language Learning
YouTube is a fabulous resource for language teachers and learners. In addition to authentic language, Spanish YouTube channels for kids can teach culture and content.
If you are working with language learners, don't miss these articles on using Spanish video with kids: How to Use Videos to Teach Spanish and 26 Video Activities for Language Class.
Do you have favorite Spanish YouTube channels for kids? Please share in the comments so we can all learn together!