Spanish songs for kids are one of the most important teaching tools I have. It is hard to overstate the power of music in language learning. It's magic! Below you will find our favorite Spanish songs for kids grouped by themes.
How Spanish Songs for Kids Enhance Learning
Singing, students from preschool through high school produce language they could not generate spontaneously. In other words, Spanish songs for kids give them the opportunity speak Spanish in paragraphs, for minutes at a time, rather than working out individual sentences.
Spanish songs for kids are also the best way to acquire correct pronunciation. In Spanish, the vowel sounds are essential, and songs prolong those sounds so that children can hear and produce them accurately. In addition, many words in Spanish link as the final syllable of one and the first syllable of the following word combine. Singing, children learn to pronounce these linked words correctly and then transfer that pronunciation when they speak.
Songs also teach vocabulary, structures and the culture of Spanish-speaking countries. Of course, we need to choose Spanish songs to maximize learning. Teachers and parents can make the most of Spanish songs for kids by creating comprehensible input with actions, pictures and objects.
We can also use Spanish songs for kids to introduce or reinforce a wide range of content we are learning in class. There are songs for every theme we teach in Spanish class, and music is the perfect brain break to energize students.
How to Teach with Spanish Songs for Kids
There are dozens of ways to use Spanish songs for teaching, so how you incorporate a individual song into your class will depend on the song and your students. Be sure to check out our list of 40 Ways to Use Songs to Teach Spanish.
These are the Spanish songs for kids that I have used most often in my classes over the years. Often there are several songs related to a theme, and I have included activities for many of them.
Spanish Preschool Songs
Spanish songs for kids are a big part of my preschool Spanish classes. They teach basic concepts like colors and numbers, and also help establish classroom routines. Most important, songs give students their first opportunity to produce Spanish in a low-stress way.  They learn first vocabulary and also have fun. Many of these songs can be used into the lower grades with no problem.
Spanish Color Songs
With these 10 Spanish color songs for kids, students learn color words and also other vocabulary. Because I teach colors in context, rather than as a separate theme, these songs are a great way to introduce and review color words efficiently.
Spanish Counting Songs
I also teach numbers in context, and we do lots of counting in my preschool and elementary Spanish classes. I introduce a Spanish counting song right away, and add a new one every now and them. These are 5 of my favorite Spanish counting songs.
Spanish Vowel Songs
The vowel sounds are essential to correct Spanish pronunciation. Even before I focus on all the letter sounds, I teach several songs about the vowels. These Spanish songs for kids also teach vocabulary, as each sound is represented by a word. Check out our favorite Spanish vowel songs.
Spanish Greetings Songs
I start each class with a greeting song, because it gets everyone participating. A greeting song also teaches important vocabulary without creating complicated artificial scenarios or using much class time. You can find 7 Spanish greeting songs here.
I also have a printable activity for a wonderful greeting song by Mariana Iranzi. This song does have a few English words, but it is a super fun song to sing and teaches a lot of great vocabulary. Listen to the song Hola Hello with easy Spanish words and download the free printable.
Spanish Goodbye Songs
Goodbye songs are an excellent way to close a class. I have to admit that I don't include this routine in all of my class, for a variety of reasons. However, when I do, I think it does help kids transition well to whatever comes next. Here are 5 Spanish goodbye songs I have used in class.
Spanish Clean-Up Songs
Clean-up songs make picking up a room much more fun and also teach several useful verbs. There are traditional clean up songs like A guardar, and also songs specifically for Spanish class. Check out these 7 Spanish clean up songs for class and home.
Spanish Hand Washing Songs
If you work with young children, a hand washing song is an excellent way to get them to wash long enough to actually get their hands clean. I share these Spanish songs for kids with my parents, and many say it becomes a part of their routine at home. Choose from these Spanish hand washing songs or invent your own.
Easy Spanish Songs
A familiar tune can be very useful with young children. Sometimes I need easy Spanish songs for a specific task or language function, and I just invent one and use a tune children know. Don't be afraid to invent your own Spanish songs for kids to fit your needs. Here 5 easy Spanish songs to familiar tunes.
Spanish Vocabulary Songs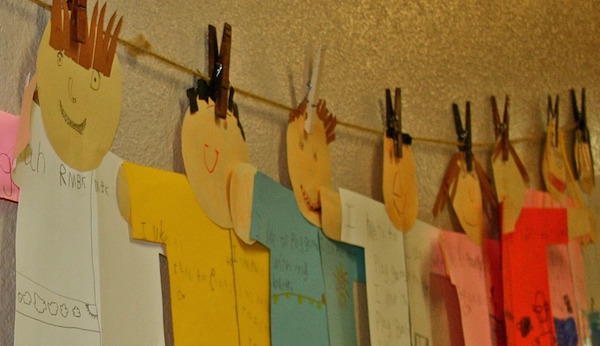 Spanish vocabulary songs fit into themes centered on a related set of words. I don't develop all my themes this way, but there is definitely some overlap between vocabulary-based themes and content-based themes.
Spanish Food Songs
There are lots of Spanish songs to help kids learn food vocabulary. They tend to have fun animations  and often include the verb gustar. Although a few of these Spanish songs about food focus specifically on fruits and vegetables, there are also songs with general food vocabulary and words related to mealtime. Check out these 17 Spanish food songs for kids.
Spanish Songs about Feelings
Teaching children to recognize their emotions and be empathetic is important, and Spanish songs for kids make it much easier to master this important vocabulary. Songs about emotions can be combined with picture and actions to create comprehensible input. I have used these 7 Spanish feelings songs with my students.
Spanish Movement Songs
I teach action verbs using movement songs in my first classes. These are verbs I then reinforce in stories and with other activities. All the evidence shows that movement enhances learning! You can find my favorite Spanish movement songs here.
Spanish Clothing Songs
I do not teach clothing as a separate theme. Instead, I work clothing vocabulary into seasons, activities and stories. Many of these Spanish clothing songs also teach clothing words as they related to a bigger context.
Spanish Songs about Community Helpers
For some reason, I really like these Spanish songs about professions and people in the community. They are by far the most efficient way of introducing and reviewing this vocabulary that I have found. I combine them with pictures and actions, and kids love them! You can hear the Spanish songs about community helpers and professions here.
Spanish Songs about Body Parts
Spanish songs for kids about body parts are an easy way to learn important vocabulary, and they also get kids moving. There are dozens of body parts songs! Here are 10 Spanish body parts songs I have used with kids.
Spanish Songs with Gustar
Gustar is one of the super 7 verbs in Spanish, and mastering it lets kids communicate important personal information. Because the structure of gustar is different than the English "to like," songs are an excellent way to ingrain the correct pronouns and patterns into kids' brains. Check out these Spanish songs with gustar to help kids learn this tricky verb.
Spanish Winter Songs
Here in Wisconsin, winter is a big deal. So, like many teachers, I take advantage of the season to teach winter vocabulary in context. Here are 5 Spanish winter songs we like.
Spanish Spring Songs
Spring lends itself to lots of themes, and there are lots of Spanish songs for kids about the season and all the related changes. Here are some of our favorite Spanish songs for spring.
Mariana Iranzi also has a CD called Primavera with Spanish songs for school about spring. This CD is perfect for native speakers, but there are also songs that work for children learning Spanish.
Spanish Rain Songs
Rain songs fit right into a spring theme, although we also sing them in the fall. Here are a few of our favorite Spanish rain songs for kids.
Spanish Chicken Songs
There are so many great chicken songs in Spanish! I have admit this is one of my favorite themes. In addition to these songs, there lovely picture books and fun activities and crafts. I guess it could also be that I like talking about chickens so much because it's finally spring! You can find our favorite Spanish chicken songs here.
Spanish Fall Songs
Leaves, apples, pumpkins..there is so much to love about fall! Of course, it is also a perfect time to review vocabulary related to the changing weather. Here are some of our favorite Spanish fall songs about the season and fall holidays.
Spanish Days of the Week Songs
The days of the week are vocabulary all Spanish learners master sooner or later. I don't focus a lot on the days of the week in the lower grades because they are fairly abstract and my classes meet once or twice a week. For me, songs are the perfect way to familiarize kids with this vocabulary! These Spanish days of the week songs make it easy for kids to memorize these words.
Spanish Train Songs
I usually have a few students who are crazy about trains and other forms of transportation. These Spanish train songs are always a hit with those students in particular.
Traditional Spanish Songs for Kids
There are many wonderful traditional Spanish songs for kids that can be used successfully with language learners. I do choose the versions I use carefully, and sometimes I teach just part of a song. Here are some of my favorite traditional Spanish songs for kids and activities to use with them.
These Spanish Song Books with Built-In Music are a fabulous resource for learning Spanish. Just press a button to hear the song, and read and sing along. I love these books!
Las mañanitas is the song we sing in Mexico on birthdays, as well as Mother's Day and other special occasions. Find a lovely version and two free printables with the lyrics: Happy Birthday Song in Spanish Las Mañanitas.
Debajo de un botón is a super fun traditional song. It is short, repetitive and tells a little story. Go here for Debajo de un botón lyrics and activities, including a free coloring/story book.
Los pollitos is one of my favorite traditional Spanish songs for kids. It teaches so much language, and the kids love the story! Check out Printable Spanish Story and Coloring Book: Los pollitos to hear the version of the song I teach and see how I use the story in the song.
Un elefante se balanceaba is one of the best known traditional Spanish songs for kids. It is a counting song, so that makes it perfect for Spanish learners too. Get Un elefante se balanceabla lyrics and activities here.
Traditional Spanish Songs with Games
Several traditional Spanish songs are also games.
For example, Veo veo, or I spy, has a catchy song that I teach my students. Learn more about the Veo veo song and activities to do with kids.
There are also lots of Spanish hand-clapping games that have songs to sing as you clap. They are wonderful Spanish learning because they combine music, movement and culture. Find 10 Spanish hand clapping games here.
Spanish Christmas Songs
Spanish Christmas carols are also a wonderful source of language and culture. There are simple carols that work well with kids learning the language. There are the first Spanish Christmas carols for kids that I teach and the post has a free printable of the lyrics I use.
Spanish Learning Songs
Spanish learning songs are songs artists write specifically for children learning Spanish as a second language. In particular, they often fit into themes in elementary programs.
Rockalingua Songs
Rockalingua has songs for almost every theme. They also have videos, games, and printables to support the language in their songs. These song are an amazing resource! Read about Rockalingua Spanish vocabulary songs for elementary students here.
Spanish for You
Spanish for You has a great set of Spanish learning songs. The songs fit their curriculum, but are also available to purchase separately. Read more about the Spanish learning songs from Spanish for You.
123 Andrés
123 Andrés also has Spanish songs for kids, and his album Arriba abajo comes with fabulous resources for teachers and parents. Read more about songs for learning Spanish from 123 Andrés.
Ana Calabrese
Like 123 Andrés, Ana Calabrese is orginally from Colombia. She has a wonderful selection of songs for preschool and elementary learners. Read more about the Short Spanish Songs from Ana Calabrese.
Spanish Songs for the Whole Family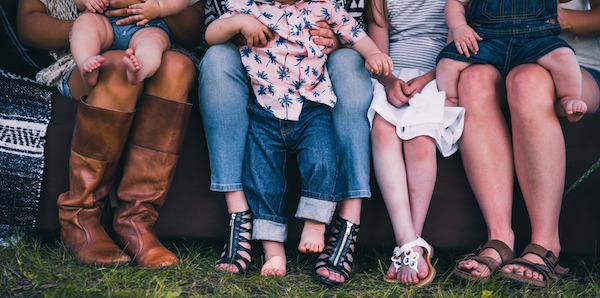 There are several wonderful artists creating music in Spanish that appeals to the whole family. These are not Spanish learning songs specifically because some have a much wider range of vocabulary and others are songs in English and Spanish.
Check out music by Sonia de los Santos and the happy Spanish songs by Lucky Diaz.
Spanish Lullabies
Babies are special, and lullabies play a special role in their new worlds. Lullabies in Spanish teach the sounds of the language from birth. Listen to our favorite Spanish lullabies here.
Finding Spanish Songs for Kids
New artists record Spanish songs for kids every day. We'll try to keep adding new songs and collections to Spanish Playground.
We also suggest you check out the Latin Grammy nominations for Best Latin Children's Album 2018. You can hear songs from each of the artists, and it is a great way to discover new Spanish songs for kids.