To develop Spanish listening skills, learners need hours of exposure to spoken language. In addition, the language has to be coupled with context and cues to make it comprehensible and engaging. Below you'll find Spanish listening practice to build this important skill.
These practice activities take advantage of video to provide context and important visual clues to enhance comprehension. When learners understand what they hear, they learn.
Research shows that for beginners, listening to slow speech is the best way to build skills. Learners need time to process what they are hearing, time to connect sound to meaning. The following activities build Spanish listening skills using videos with slow, clear audio designed for language learners.
Spanish Listening Practice with Easy Conversations
We have over 40 of these short video conversations on our YouTube channel. They are based on themed vocabulary or cultural topics. Most are intended for novice learners, and there are listening activities for many of the videos.
Learn more about the Spanish Conversation Videos with Activities and get listening comprehension PDFs.
Listening Practice with Comprehensible Stories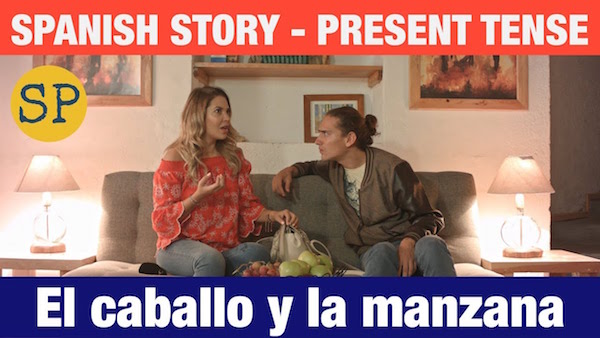 Story videos that target a limited number of structures can be an excellent source of comprehensible language. These listening activities have students order the events for the story, answer comprehension questions and complete a paragraph.
Try the listening practice activities for Spanish Stories for Beginners.
Listening Practice with a Video Series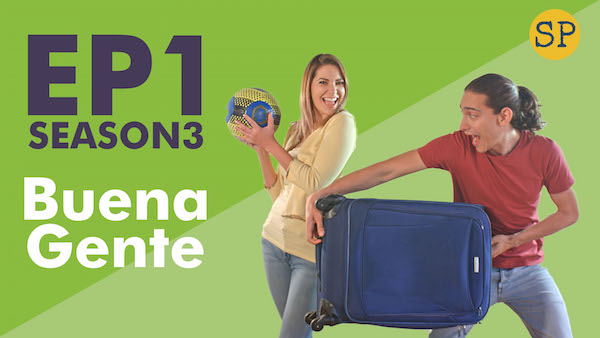 There are advantages to using a video series to build Spanish listening skills.
A series develops a story over time, so students have the opportunity to hear important vocabulary and structures when they are repeated naturally.
Learners also hear a variety of voices with a series and have time to adjust to different accents and mannerisms.
In addition, video series engage viewers because they allow for character development and let learners identify with the situation of characters.
There aren't many series that are appropriate for class, but Buena gente is a good choice.
Each season of Buena gente stands alone, so you can choose the season that best fits your needs. We have a variety of free activities for all three seasons. We also have extensive activity packets for Seasons 1 and 2. Find them all here: Spanish Video Series: Buena Gente
More Spanish Listening Practice
Listening Activities You're Not Doing (But Should Be) – These focused listening tasks break down the skills and practice them before students listen to the larger task. They focus on select sounds, syllables and how words blend in natural speech.
Spanish Listening Skills: While-Listening Activities – These are comprehension questions based on a set of videos for beginning learners.
26 Video Activities for Language Class – Many of these activities develop Spanish listening skills.
5 Spanish Listening Games – Teachers provide the input for these group activities. They can be used with any vocabulary and are a hit with kids.
Listening is a skill that many of us do not spend enough time on in Spanish class. Of course, we teach in the target language as much as we can, but we also need to focus on developing listening abilities for other kinds of content. Because listening takes hours of practice, we need to teach it with attention to developing key abilities. What are your favorite ways to develop listening skills? We would love for you to share your ideas so we can all learn!