We do not usually think about connecting with the publishers of the books we read. Instead, we tend to think of favorite authors or favorite bookstores. Other than a few independent publishers with specific catalogs like Lee & Low or Barefoot Books, publishers often stay behind the scenes. Ebooks, however, offer a new dimension in publishing. Open Road Español is now publishing electronic books in Spanish and giving readers a new way to connect with authors and their works.
Open Road Español is relatively new, but they are already publishing some wonderful electronic books in Spanish for children. Their collection includes three books from the Boxcar Children series by Gertrude Chandler Warner, available for the first time in Spanish. In October, they will publish two additional Boxcar Children titles. They also are publishing Spanish ebooks of the children's classics by Robert Munsch, including Mortimer, The Paper Bag Princess, Stephanie's Ponytail, I Have to Go and more.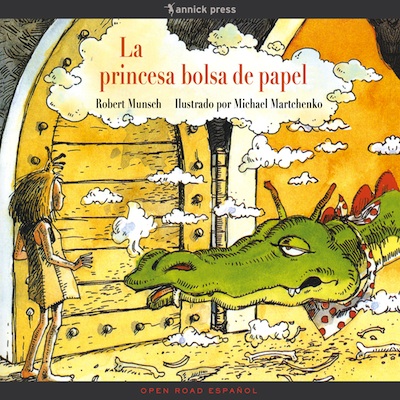 In addition to publishing electronic books in Spanish, Open Road Español provides ways for young Spanish readers to learn more about the authors. On their website, they have informational videos about their authors, subtitled in Spanish. Kids can learn about Gertrude C. Warner's life and how she felt about children. They can also listen to Robert Munsch describe how he perfects his stories.
Of course, Open Road Español has electronic books in Spanish for adults, too. You can search their selection by author, title or the publisher of the print edition. After all, one of the best ways to ensure kids will read in Spanish is to read in Spanish ourselves.
Explore the selection of electronic books in Spanish for children published by Open Road Español. Of course, ebooks come in different formats, but Open Road takes you directly to where you can buy the book that works on your device.
Digital publishing company that they are, Open Road Integrated Media has an active social media presence. You can follow them on Facebook, Twitter, and Pinterest.