We still don't know what the fall of 2020 will look like in terms of Spanish learning at school, but whether it's remote, in the classroom or a combination, it will be easier if we keep children engaged with the language now. These Spanish choice boards are one way to get a little language into your child's day.
Interactive Links to Short Activities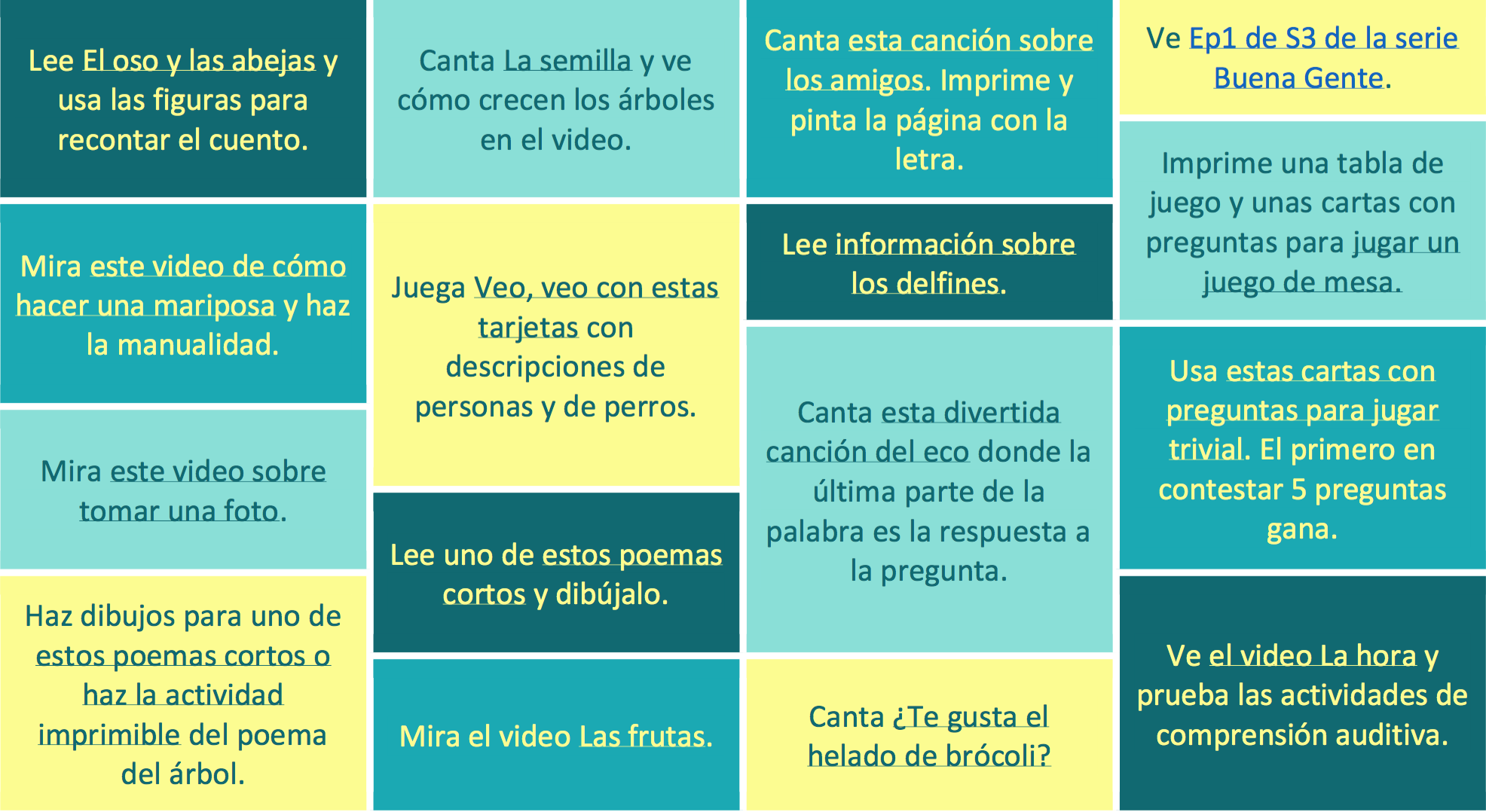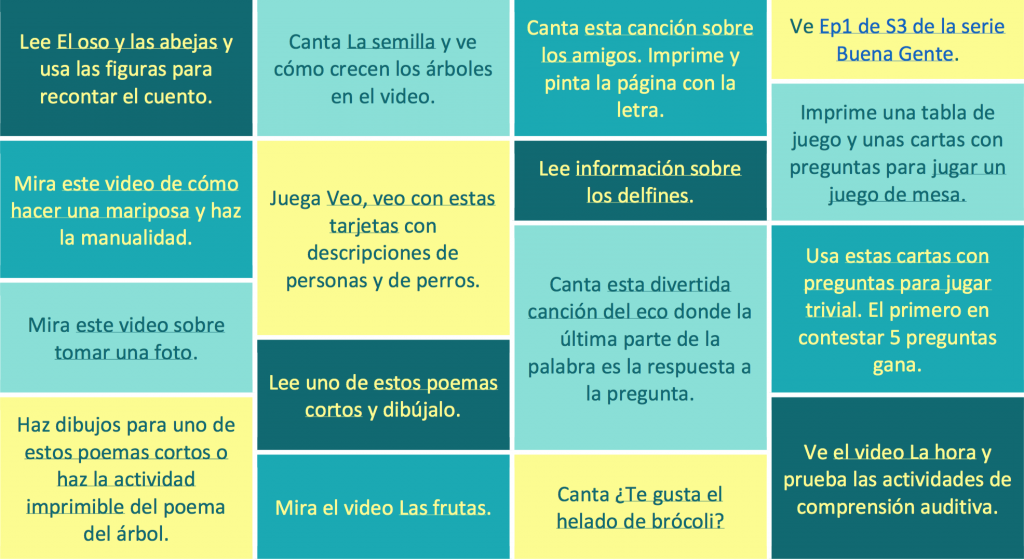 It takes work for any family to provide consistent exposure to a minority language. These Spanish choice boards give you easy access to short activities. The idea is to make language learning doable and enjoyable this summer.
The choice boards are PDFs and each option has an interactive link to an activity. There are printable games and activities, as well as videos and songs. Download the PDF first. Then you'll be able to click through to the activity your child chooses to do.
Be sure to explore the many activities we have on Spanish Playground by checking out the tabs on the top menu bar. We also have over 150 short videos for learning Spanish on our YouTube channel.
Of course, you can come back to these activities at anytime, and they are a great resource for teachers planning for classes this fall. Download the boards below.
Spanish Choice Boards at Two Levels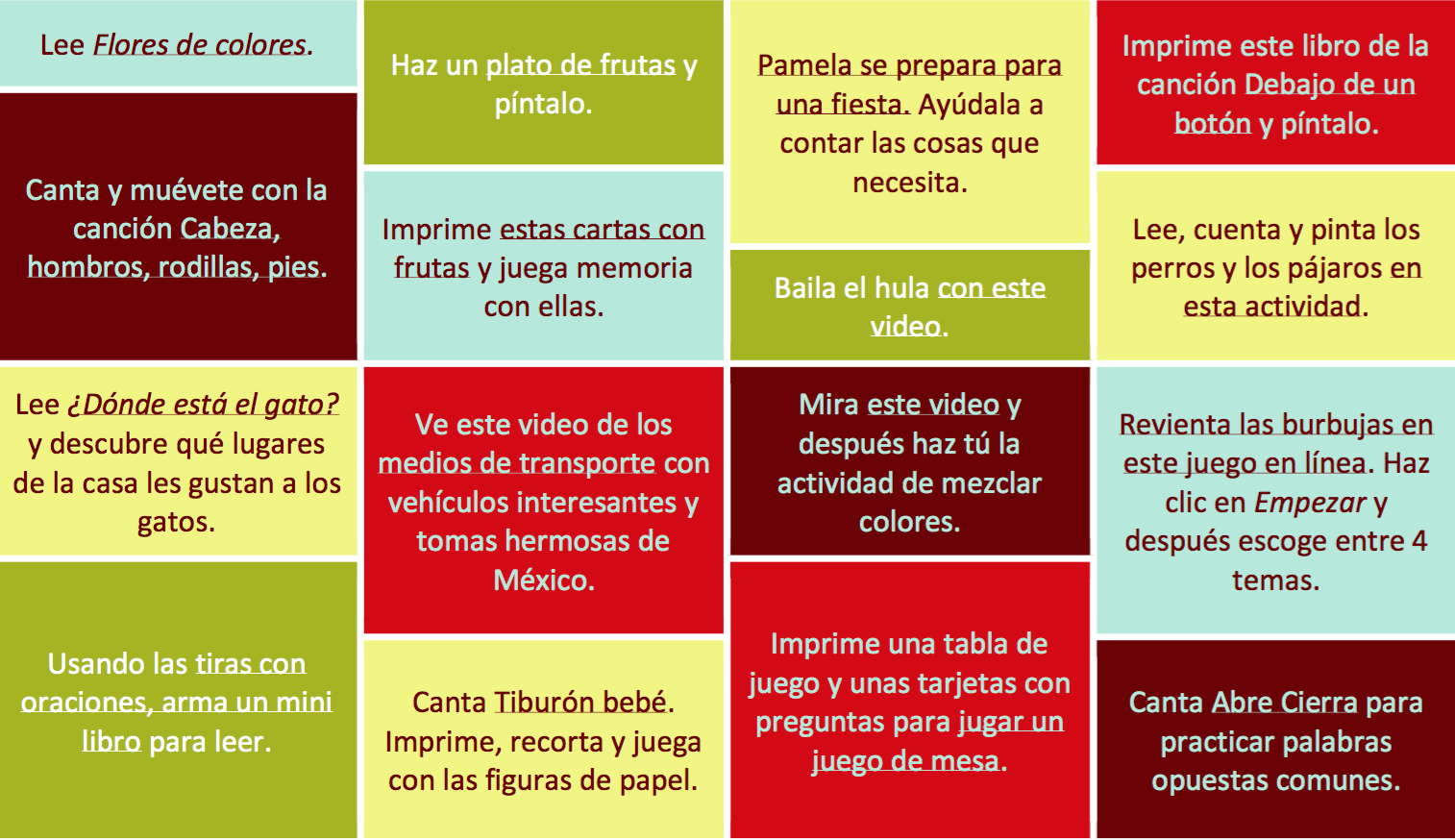 These choice boards are at two levels, with two boards at each level. Because kids learn vocabulary at different times, activities at a lower or higher level may work for you. Mix and match to find activities that interest and engage your child.
Get Spanish Choice Boards
Level 1
Diviértete con estas actividades
Diviértete con nuevas actividades
Level 2
Diviértete con estas actividades
Diviértete con nuevas actividades
We hope these activities make it easier for you to read, sing and play in Spanish. As always, we would love to hear how they work for you and which activities are your favorites.