Body parts are some of the first words children learn. I do activities to specifically teach body parts in Spanish, and also include the vocabulary in the context of stories, games and other content. These are 20 of my favorite Spanish body parts activities to introduce or review these useful words.
Be sure to check out our other Spanish for Kids vocabulary activities arranged by theme. We have lots of ideas and materials for you to use in your Spanish lessons. Also, check out our Spanish vocabulary games
and keep kids playing and learning.
Spanish Body Parts Videos
Videos are a good way for kids to see and hear Spanish body parts used in context. This video has a funny premise – a scientist has build a robot and gives him commands. You can follow up by having kids do the activity themselves.
This is another fun video where Jorge talks about his dog Paco using body parts vocabulary.
This video uses lots of body parts with the verbs ¿Te duele/n? and Me duele/n. Poor Gabriel isn't feeling good at all!
Movement Activities for Spanish Body Parts
It is natural combine body part vocabulary with actions. These activities get kids up and moving or let them manipulate objects to learn Spanish body parts.
Patterns
I introduce body parts with pointing, clapping hands and stomping feet as we say the words. I do a call and response of 3 words at a time, and we say them in a normal voice, whispering and then loudly.
Then, I tell children to listen and watch, and I make a pattern of 3 or 4 words. They repeat the pattern, for example, manos, manos, ojos, or boca, nariz, ojos, ojos.
I do this adding more vocabulary and making more complicated patterns. Kids like this game and soon they make the patterns and lead the group.
Bean Bags with Actions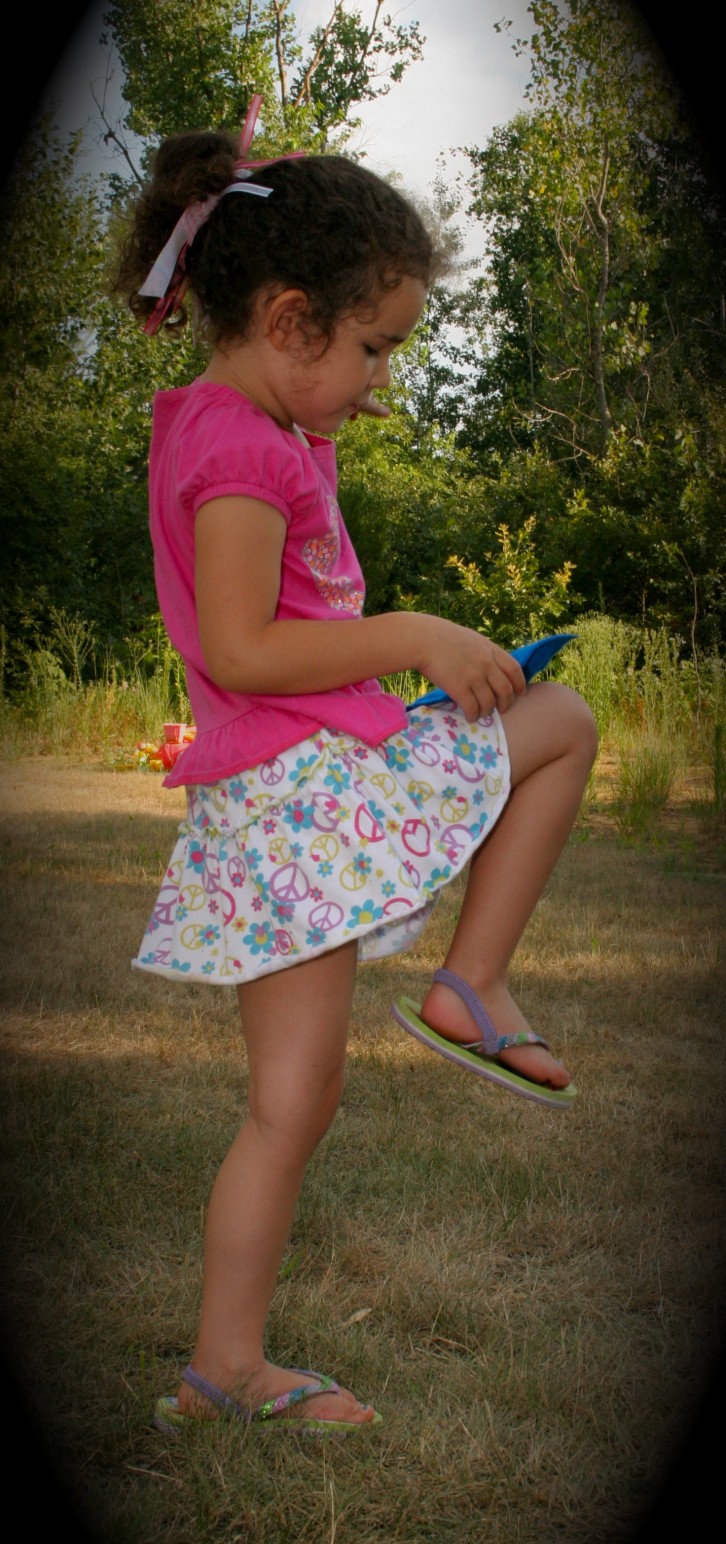 Bean bags are a fun tool for teaching body parts. I combine them with verbs we are learning in movement songs. (You can find my Spanish favorite movement songs here.)
Each child has a bean bag, and I call out a body part, for example cabeza. Kids put the bean bag on their heads. Then, I call out an action, for example correr. Kids run and try to keep the bean bag on their head.
You can play this game with cards, one set for body parts and one for actions action. The cards add a little suspense to the game, and kids like to take turns turning over a card from each pile.
Simon Says
This classic game is a great way to review body parts in Spanish. Once students know the vocabulary, they can lead the game.
Assemble a Face or Body
Use cut-outs of body parts and work together to create figures or faces. This works well on a felt board. You can also give each child a paper plate and a set of shapes and pom poms to assemble a face. Model the process first for preschoolers, saying the parts of the face as a review.
Paintbrush Activity with I Ain't Gonna Paint
I Ain't Gonna Paint No More is a picture book in English, but I use it in with my preschoolers, telling a simple version of the story in Spanish. It is about a child who paints different parts of his body. His mamá is not pleased!
After we read the story, we use clean, dry brushes and pretend to "paint" ourselves as we say the words in Spanish.
Sticky Notes to Learn Spanish Body Parts
Putting sticky notes on yourself or a partner is a silly way to practice Spanish body parts. Older students can make labels and put them on, while younger ones can stick a note where you say.
I recently played this game at camp and the kids loved it, but there were a few who were relieved when we started taking the sticky notes off again.
Sana Sana Colita de Rana
This activity teaches body parts and also the traditional rhyme we say when a child is hurt. We use stuffed animals and simple felt bandaids, and the game is always a hit. Read how to use Sana sana colita de rana to teach Spanish body parts.
Spanish Body Part Songs
Songs are an important part of all my lessons, and learning body parts in Spanish is no exception.
You can find our 10 favorite Spanish body parts songs here.
Games to Learn Body Parts in Spanish
I mentioned the classic game Simon Says above, but you can also play dice or board games to practice Spanish body parts.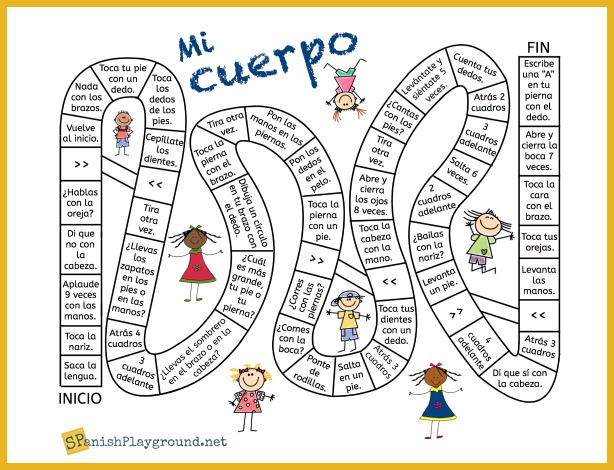 Check out these 7 Spanish Body Parts Games. You'll find board games at two levels, a roll-a-monster game, and more.
Spanish Body Parts Lotería
Lotería, or bingo, is an excellent game for learning any kind of vocabulary. I have 12 boards with basic Spanish body parts vocabulary as well as a few verbs (girar, bailar, saltar, caminar). The text is only on the call cards, so if you use my boards you can change the vocabulary to another word that works for the picture.
Lotería is a traditional game.  Check out our complete collection of traditional Spanish games for kids and print traditional Mexican lotería cards.
Of course, you can make your own boards with the vocabulary you are learning.
Download Lotería – Las partes del cuerpo.
Dice Games
There are lots of roll-the-dice printable games for faces and figures online. I love the Roll-a-Picasso face games, and there are also roll-a-snowman and other versions. You can see a version of a roll-the-dice drawing game for more standard faces here. It can easily be adapted to Spanish.
In all these games, each number on the dice correspond to a body part and kids are trying to complete a figure or face. It's a great way to practice body parts in Spanish!
Guess Who
This fun version of Guess Who with fruit monsters is also a fun way to practice Spanish body parts.
Spanish Body Parts Crafts
There are many fun, simple crafts you can do and use lots of body part vocabulary in Spanish.
Contact Paper Mural
We made a Spanish body parts contact paper mural this summer in my preschool classes. It's a wonderful group activity. I had cut out lots of people and animals from magazie, both whole and pictures of faces. Kids can do this part if you have more time.
We spread them out and talked about the photos first, and then they stuck them to contact paper I had put on the wall. It was super easy, provided the opporunity for tons of language, and they loved it.
Big Mouth Monsters
I use these big mouth monsters from It's Always Autumn in my preschool classes. The kids color and add googly eyes, and they perfect for practicing ojos, boca, manos, pies.
Monster Stick Puppets
I also use these cute stick puppet monsters from Picklebums. I make an outline version and there is lots of opportunity to talk about body parts as kids color and add googly eyes.
Paper Bag Puppets
Paper bag puppets are another easy craft that lend themselves to using lots of body part vocabulary. We make a dog and a bear, and for both puppets kids add ojos, orejas, and nariz. There is la boca as part of the puppet, and the dog puppets get la lengua too.
People Figure Crafts to Learn Spanish Body Parts
We do a couple different crafts that let kids make a complete person figure. One of these is stick people made with real sticks. You do have to find the sticks, but that part is easy for me because we live in the country. You can break sticks to create the y-shape.
Paper Cut-Outs
I also use large cut-out people figures and kids decorate them. This craft is no-prep for me, and incorporates lots of Spanish body part vocabulary as kids present their person to the group.
Coloring Page
This is a simple coloring page with basic body parts labeled in Spanish. I made it as a reference for staff at camp this summer and sent it home for families.
Body Parts in Spanish – Coloring Page – Girl
Body Parts in Spanish – Coloring Page – Boy
Picture Books about Spanish Body Parts
Finally, there are great picture books to teach body parts. These are two of my go-to stories for preschoolers and the early grades
One of my favorites books is De la cabeza a los pies by Eric Carle because it incorporates movement, animals and body parts. I love books where kids can play along as we read!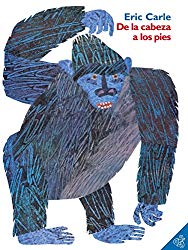 We also read Soy demasiado grande (I'm too big). It is a bilingual book that has been around for years, but the language level is perfect. I still use it in my classes.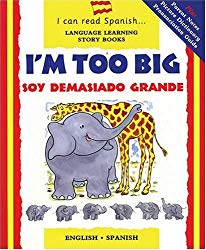 What are you favorite Spanish body parts activities? Please share in the comments below!