Puerto Rico is 100 miles long and 35 miles wide, making its area about 3,500 square miles, the third largest island in the United States. Did you know that unlike the rest of the United States, Puerto Rico has two official languages? English and Spanish! Or that it has an island inhabited by monkeys? Keep reading for more interesting Puerto Rico facts for kids and resources for learning about the island.
Frances is a Latina Mamá on a multicultural and bilingual journey. Shortly before her son turned 4 years old,  she started blogging about discovering the world through his eyes, hence the name of her blog. Frances became passionate about teaching him to be bilingual and biliterate. She writes about heritage, bilingualism, multiculturalism, children's books and global culture education with lots of hands-on activities and language learning ideas for kids. She can be found musing at her blog Discovering the World Through My Son's Eyes or on Instagram, her new favorite social media platform.
Download a printable version of these Puerto Rico facts for kids in English or Spanish below. There is also a great collection of Puerto Rico resources, with more printables and lesson plans.
Puerto Rico Facts for Kids in English
Interesting Facts about Puerto Rico
Puerto Rico is an archipelago with

over 143 islands, cays, and islets.

Puerto Rico's most recognizable

smaller islands are Mona, Vieques, and Culebra.

Monkey Island, also known as Santiago Island, is inhabited by 1,000 rhesus macaque monkeys.

Puerto Rico is a territory of the United States.

People born in Puerto Rico are U.S. citizens.

You do not need a passport to travel to Puerto Rico.

3.4 million U.S. citizens live in Puerto Rico.

Puerto Ricans have Spanish, African, and Taíno ancestry.

Official languages are Spanish and English.

Baseball is a very popular sport in Puerto Rico.

Roberto Clemente is the island's most famous baseball player.

The coquí is a tiny tree frog named after the loud sound that it makes.

Tibes is the most important archaeological site of Taíno indigenous heritage in the Caribbean.


Castillo San Felipe del Morro also known as Fuerte San Felipe del Morro

was built in the

16th-century

to protect the island from seaborne enemies

.

Puerto Rico has the world's largest radio telescope.
Puerto Rico Facts for Kids in Spanish
Datos Interesantes de Puerto Rico
Puerto Rico es un archipiélago con más de

143 islas, cayos e isletas.

Las islas pequeñas más reconocidas en Puerto Rico son

Isla de Mona, Vieques y Culebra.

Isla de los monos, también conocida como Cayo Santiago, está habitada por 1,000 mon

os macaca mulatta.

Puerto Rico es territorio de los Estados Unidos.

Personas nacidas en Puerto Rico son ciudadanos estadounidenses.

No necesitas un pasaporte para viajar a Puerto Rico.

3.4 millones de ciudadanos estadounidenses viven en Puerto Rico.

Puertorriqueños tienen descendencia española, africana y taína.

Los idiomas oficiales son español e inglés.

El béisbol es un deporte muy popular en la isla.

Roberto Clemente es el pelotero más famoso de la isla.

El coquí es una pequeña ranita

, llamada así por el característico sonido que produce.

Tibes es el

yacimiento arqueológico de vida indígena Taína más importante en todo el Caribe.

Castillo San Felipe del Morro también conocido como Fuerte San Felipe del Morro fue construido en el siglo 16 para proteger a la isla de ataques enemigos.

Puerto Rico tiene el radiotelescopio más grande del mundo.
Puerto Rico Facts for Kids Photos
Carlos Beltrán Baseball Academy
El Morro Fort
Taíno, Spaniard and African Sculpture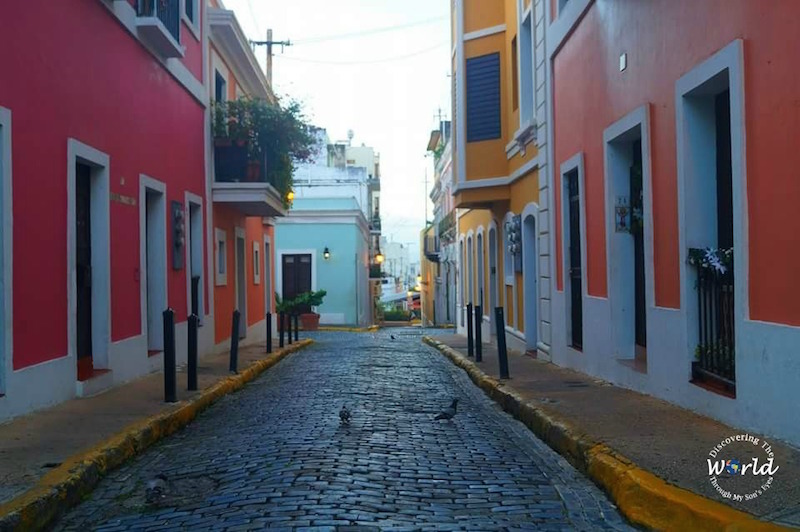 Old San Juan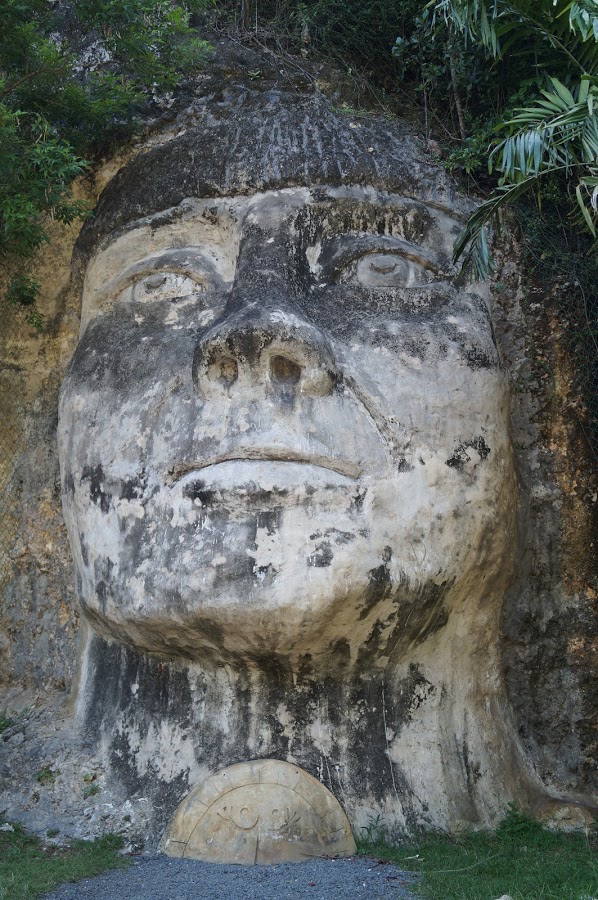 Taíno rock sculpture of Cacique Mabodamaca
After learning all these facts about Puerto Rico, I bet you want to hop on a plane and travel to the island. If you're ever considering a Spanish immersion trip for yourself or your children Puerto Rico is the ideal country to visit, because you don't need a passport! Even if you know "un poquito de español" or "mucho" you'll return feeling like a native speaker!
Nevertheless, if a trip isn't in the works you can still learn more about Puerto Rico facts with these resources:
Puerto Rico Resources for Kids
Exploring Puerto Rico Landmarks Free Printable
Children's Book About Puerto Rico
Puerto Rico, La Isla del Encanto – Cuaderno de Ejercicios: Puerto Rico, The Island of Enchantment – Workbook (affiliate link) If you purchase this book you'll be helping Puerto Rico. 100% of profits during the first year (April 2018-April 2019) will be donated to the recovery efforts in Puerto Rico after hurricane Maria.
You may also love this series on two beloved siblings that happen to be coquís! Spanish Early Reader Books: Rafi y Rosi and Spanish Books for Beginning Readers: Rafi y Rosi
Printable Puerto Rico Facts for Kids
Interesting Facts about Puerto Rico in English
Interesting Facts about Puerto Rico in Spanish
Sources:
Tibes Indigenous Ceremonial Center
Many thanks to Frances for sharing these Puerto Rico facts for kids on Spanish Playground.
In addition to her blog and Instagram, you can find her on Facebook and Twitter.