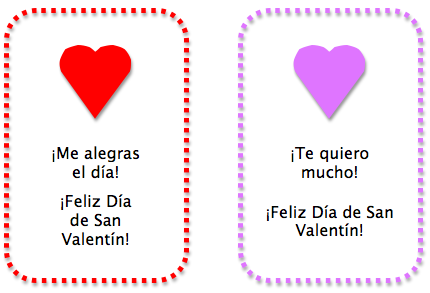 I needed something I could tie to a small treat so I made these little printable Spanish valentines. You can print them on card stock to use as they are, tie to a treat, or glue to a larger card and decorate.
The cards have these four phrases:
Te quiero mucho – I love you a lot.
Me alegras el día – You brighten my day.
Me haces muy feliz – You make me happy.
Me haces sonreir – You make me smile.
This is the pdf: Simple Printable Spanish Valentines