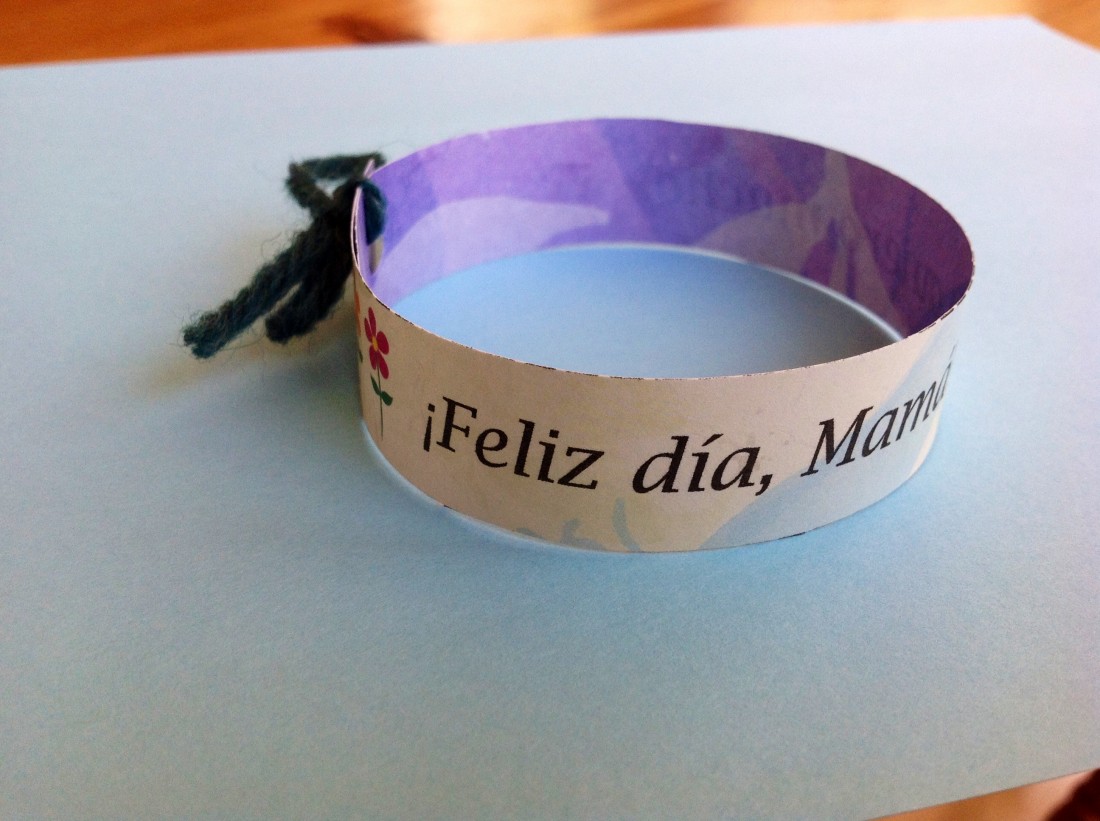 Children like making a gift to give to their mothers for El Día de la Madre, but whether you are in class or at home, it is hard to find time for projects. These printable bracelets can be used in different ways, and they make a cute, easy gift in Spanish. The words la pulsera and el brazalete are both used for bracelet in Spanish.
There are four designs that can be printed on plain card stock or design paper, as in the photo. Two of the bracelets are meant to be colored. If you print on plain paper, kids can decorate the outside of the pulsera with their artwork, stickers or stick-on jewels. The printed words can go inside as a secret message to Mom.
However you choose to make these, they are super simple. Just print, cut out, overlap the ends and punch holes. Then, tie the bracelet with pretty ribbon or yarn.
The words can go on the inside or the outside. The bracelets say:
Te quiero con todo mi corazón.
!Sonríele a la vida! Te quiero, Mamá.
¡Feliz día, Mamá! Te quiero mucho.
Mamá, eres la mejor. Te quiero mucho.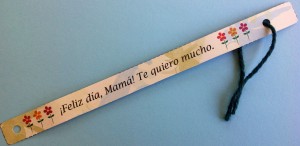 Link to Printable Bracelets in Spanish for Mother's Day
Mother's Day Gift – Spanish Language Bracelet
You may also be interested in this post: Spanish Mother's Day Song and Printable – Yo Solito Mamá