Learning about food from Spanish-speaking countries is an important part of learning language and understanding culture. It's an excellent way to break up the daily routine, have a class celebration, or spice up an after school program or summer camp. Below you'll find a list of easy foods for Spanish class.
These foods for Spanish class are simple, using only a few ingredients and taking minimal preparation. Of course you have to choose what best fits your age group and setting. Time is a big factor for many of us, so one option is to do the prep at home.
I encourage kids to try new things, but I certainly don't expect them to like everything. Tastes are acquired, so being exposed to different foods is important.
Be aware of allergies in your classroom and your building! Follow school guidelines and make sure parents approve your list of foods.
I've included links to Amazon (affiliate links) for a few products, but you can get these foods seasonings at many grocery stores too. I've also included links to recipes to give you an idea of a few food. However, some of these dishes vary, so find a recipe that works for you. 
These activities with me gusta/no me gusta focus on 12 foods that are orginally from Latin American, such as chocolate, pineapple, avocado, tomato, and pumpkin. They are a good addition to talking about food in Spanish class.
You can also find an infographic with the foods and printable picture cards in this post: Foods from Latin America: Roots of Culture

18 Easy Foods for Spanish Class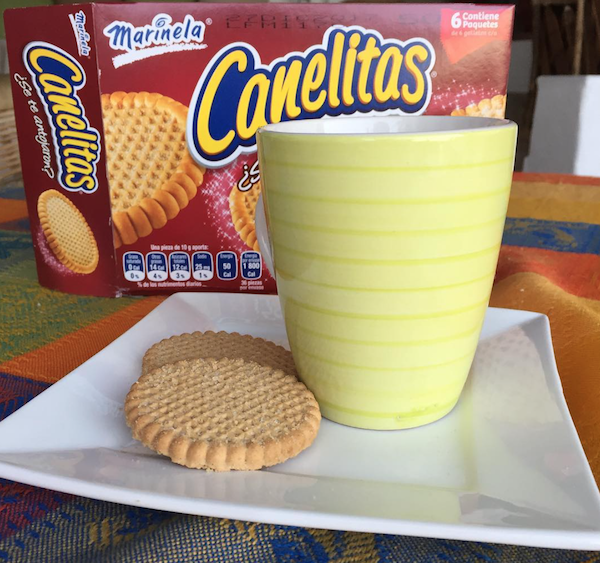 Typical Cookies
Typical cookies such as Marías, Canelitas o Barritas. Marías are a not-very-sweet traditional cookie. Canelitas are delicious cinnamon cookies and Barritas have different fruit fillings. They are popular cookies in Mexico and other Latin American countries and you can find them in many grocery stores.
Add Salsa or Chile to Favorite Snacks
Serve potato chips with salsa Valentina or another salsa picante and lime. Share with students that small bags of potato chips come with salsa packets in Mexico. 
Serve popcorn with salsa Valentina or another salsa picante. This is fun if you're watching a movie. Share with students that movie theaters in Mexico have salsa available for popcorn.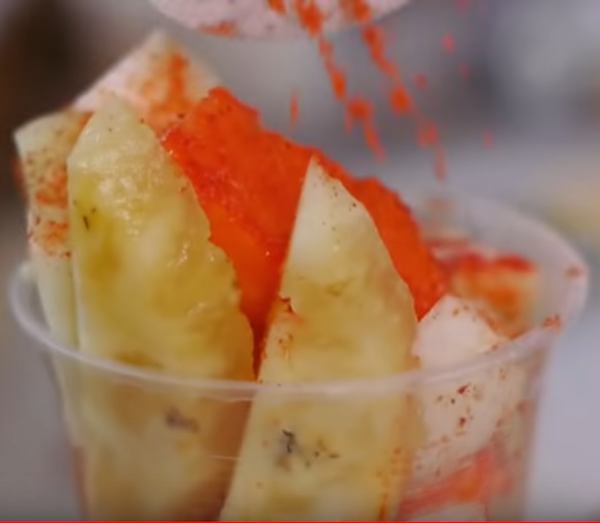 Serve pineapple, watermelon, cucumber or jicama with lime and Tajín seasoning (chile and salt).
If you can have peanuts in class try Cacahuates con Sal y Limón or Cacahuates Japonés . There are peanuts with chile too. They are all delicious! Always check for allergies! 
Make It Fresh
Crack a fresh coconut. This is an activity I have done at summer camp and the kids love it! We taste the milk and the flesh of the coconut.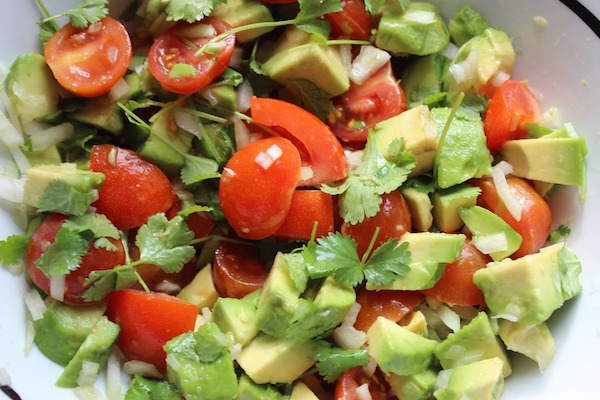 Make guacamole and serve with totopos (tortilla chips). This easy video for Spanish learners explains how to make this delicious dish in a short conversation: Guacamole video.
Make fresh salsa and eat it with tortillas. This easy video for Spanish learners explains the ingredients in a short conversation: Salsa roja video.
Make an Authenic Drink
Make morir soñando from the Dominican Republic. Combine orange juice, evaporated milk, sugar (or some recipes call for sweetened condensed milk) and vanilla. You can find a recipe here: Dominican Cooking Morir Soñando.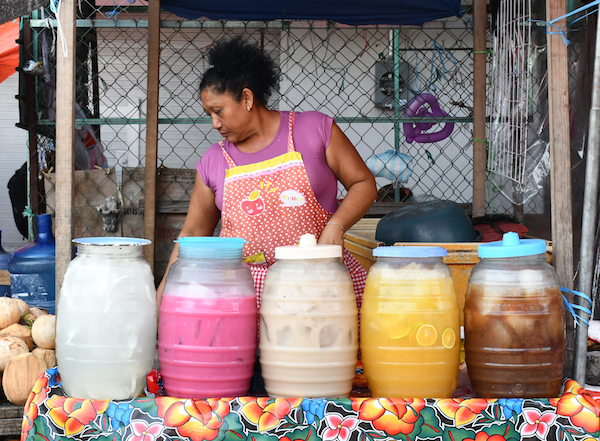 Make agua fresca, the typical drink of Mexico and Central America. Limón, sandía and piña are always a hit with students. Here is one recipe for aguas frescas.
Try a Taste of Spain
For a taste of Spain, try desayuno andaluz as children eat it. All you need is crusty olive oil and sugar. You can find a description and recipe here: Desayuno andaluz.
Make gazpacho. It's easy and healthy!
Make pan con tomate by cutting tomato in half and rubbing the pulp on toasted rustic bread. Drizzle with olive oil and sprinkle with a little salt.
Bring in a Taste of South America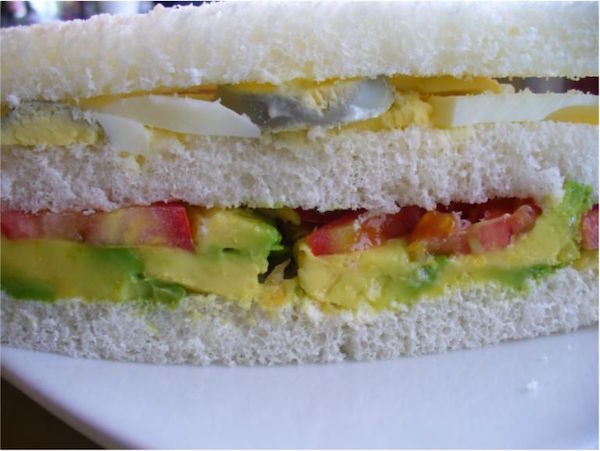 If you're learning about Perú, make triples, the typical layered sandwich with hard-boiled egg, tomato and avocado.  You can find a recipe here: Triples from Peru.
The coconut candy called cocadas varies from country to country. In Chile, they are no-bake and have crushed cookies as well as dulce de leche and coconut. You can find a recipe here: cocadas from Chile
Try plátano or fresa drizzled with leche condensada. This typical in Peru. In some Latin American bananas are topped with dulce de leche.
Try These Easy Mexican Favorites
Spread tostadas with refried beans and top with cheese.
Make a simple version on the elote served on the streets of Mexico using canned corn. Put the corn in cups and top with mayonesa, crema, chile en polvo, limón and queso.
There are many ways to incorporate food into Spanish class, so if you have the opportunity, I encourage you to try it. Yes, there are challenges, and of course safety is most important. However, in my experience it is worth the trouble. What are your favorite foods for Spanish class? We would love to add more ideas to this list!