Ebook: Play in Spanish – Essential Vocabulary for Having Fun with Kids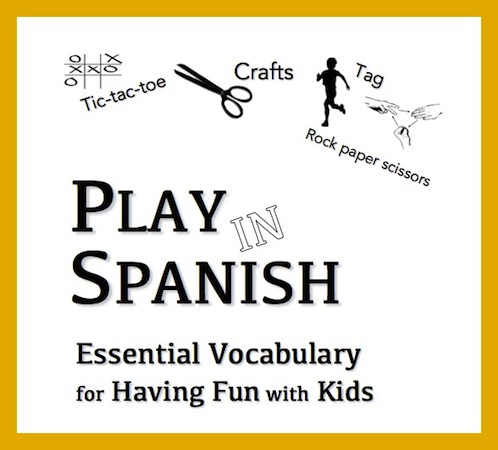 $0.00
You will receive an email with a link to the download a few minutes after purchase. The link will expire after 72 hours, so please download the file within that time period.
Play in Spanish: Essential Vocabulary for Having Fun with Kids is a wonderful resource for parents and teachers. This 12-page ebook includes the Spanish words and phrases you need to do puzzles, play traditional games like tag and tic tac toe, and do crafts. With this Spanish vocabulary, you can help kids learn as they play and do their favorite activities.
Includes:
– Spanish vocabulary and phrases for:
Arm wrestling
Tag
Tic tac toe
Jigsaw puzzles
Crafts
Drawing and coloring
Rock paper scissors
– Language appropriate for Spanish learners. The sentences are simple, yet natural and correct.
– Sentences for each activity that show adults how to model Spanish vocabulary and verb forms.
– Questions to engage children and make the most of the language learning potential of the game.


$0.00